Plate Laser Cutting
Ultra accurate – tolerances +/-0.002 in can be achieved
Ideal for intricate or complex designs
Edge quality is better than other cutting processes
Minimal heat affected zone
Reduced chance of workpiece warping
Ability to cut difficult and stubborn materials
>>>All uploaded drawings are strictly confidential, check the confidentiality agreement
Custom Plate Laser Cutting Service – China Top Sheet/Disk Laser Cutting Parts Suppliers
Plate laser cutting is the process of use precision by laser, in order to cut through metal or non-metal sheet. Our commonly used laser cutting methods are; fiber laser cutting and cnc laser cutting….
Pintejin is an experienced plate/sheet/disk laser cutting services supplier, manufacturer, exporter in China, has been specialized in offering best OEM plate laser cutting services for superior quality low cost plate cutting parts, disk laser cut parts or high precision sheet cut components with the operation of an impressive range of state-of-the-art laser cutter, such as Automotive industry,Cabinet industry,Advertising industry,Fitness equipment,Kitchenware industry,Sheet metal etc. Strong flexibility, advanced processing technology, and extensive processing materials also make our plate laser cutting service stand out from the competition. We can always choose a suitable precision plate laser cutting process to reach your requirements. Our custom sheet plate laser cutting services ensure that our customers receive the highest quality laser cutting plate parts. Send your inquiry or drawing fast to get an online laser cutting quote.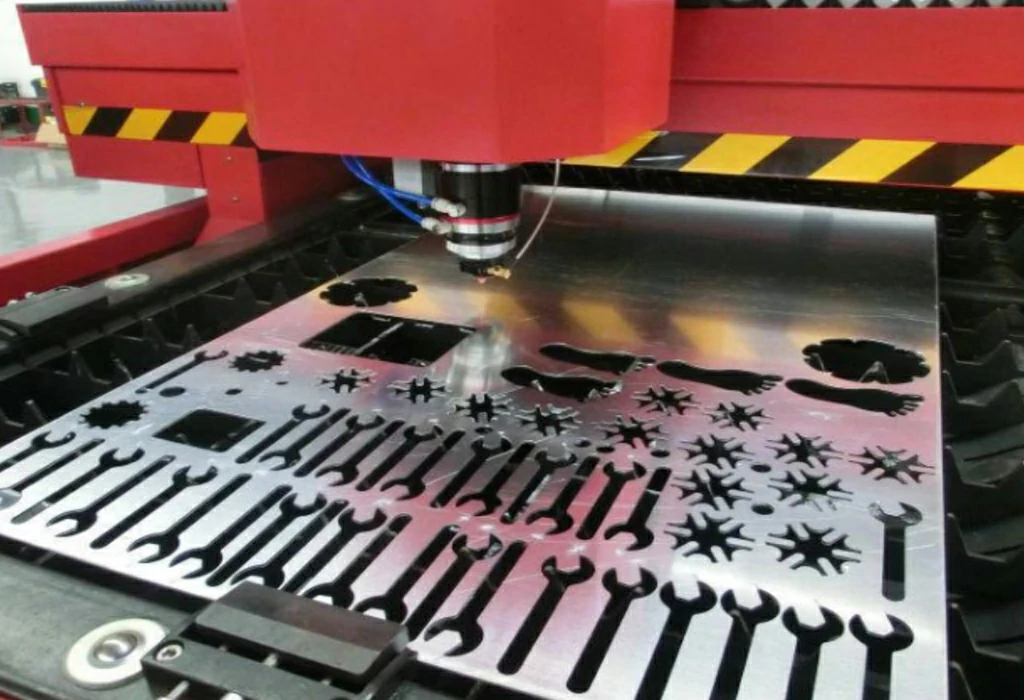 Our Plate Laser Cut Services Capabilities
---
With decades of experiences and expertise in Laser cutting plate services, we providing OEM sheet laser cutting service and products involving plate cutting,plate bending,plate forming, engineered sheet, tailored blanks, plate machining, and custom sheet fabrication and pre-assembly etc.Eight advanced laser cutter at the Pintejin laser cutting workshop:
over 20 presses
Number of fiber laser cutter: 8
Number of lenth: 13/8/6/6/3/2.5m
Cutting can be done on parts in thicknesses up to 0.125 in., lengths up to 200 in.
Laser Sheet Cutting Quote Request Requirements
3D part files for each part. .sldprt, .step, .x_t, .iges, and .ifc files
PDF drawings for each part
Clear BOM for multiple parts
Why Choose Pintejin Plate Laser Cutting Services
---
High Precision Production. Pintejin custom sheet laser cutting parts in tolerances ranging from +/-0.002 in , custom design depending on customer specs
Extensive Material Option. Wide variety of certified materials (over 30 metal and plastic materials) and surface finishes available
Profitable Custom Design. Precise design and produce to custom specifications, offer clients the most cost and time saving plate laser cutting service
Rapid prototyping. Get prototypes quickly, optimize the entire high-speed cutting workflow with advanced laser cutter and full equipped cutting factory
No matter how complex your product is, your number one goal is simple: to get there first. The four benefits mentioned above add up to one tremendous bonus: reduced lead times. If you're aiming to get your product to market before the other guys, our laser plate cutting services can help you get there.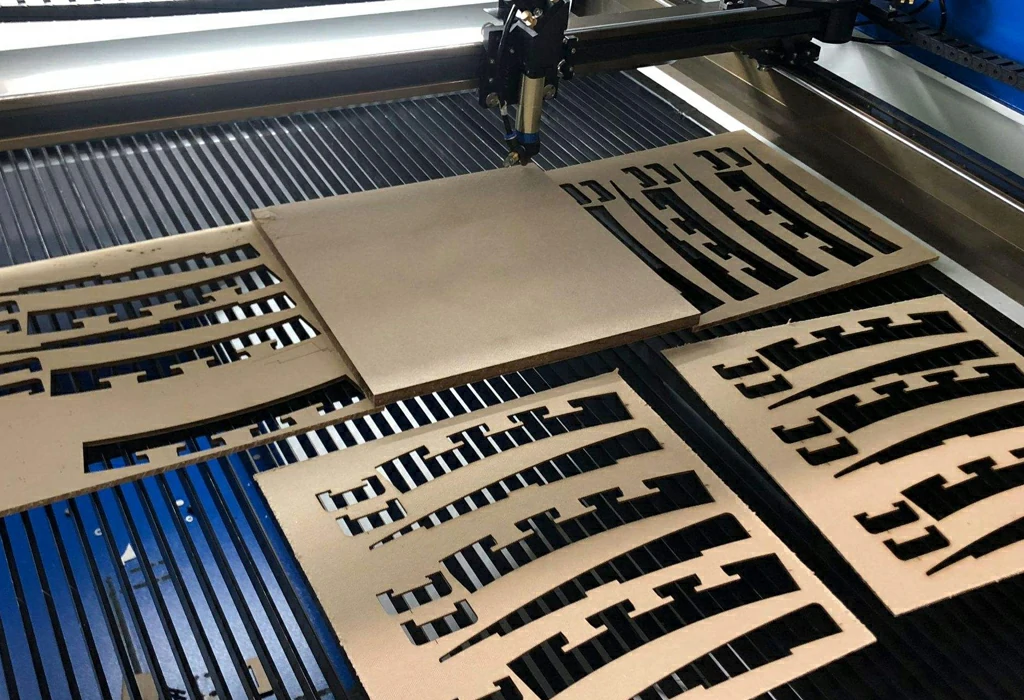 ---
According to your requirements and applications, we'll offer suggestions for the product design, suitable materials, and the most cost-effective methods for plate laser cutting and manufacturing. Minimal cost, time and best quality are our purposes. Equipped with state-of-the-art facilities and measuring equipment in our factory, Metal and plastic plate laser cutting now supply cutting parts for a number of business sectors and private individuals, catering both long and short production runs.If you are willing to work with us or want to know more details, welcome to contact us via email.
Need an laser cutting or sheet metal expert? you are more than welcomed to leave your contact info and we will be in touch shortly