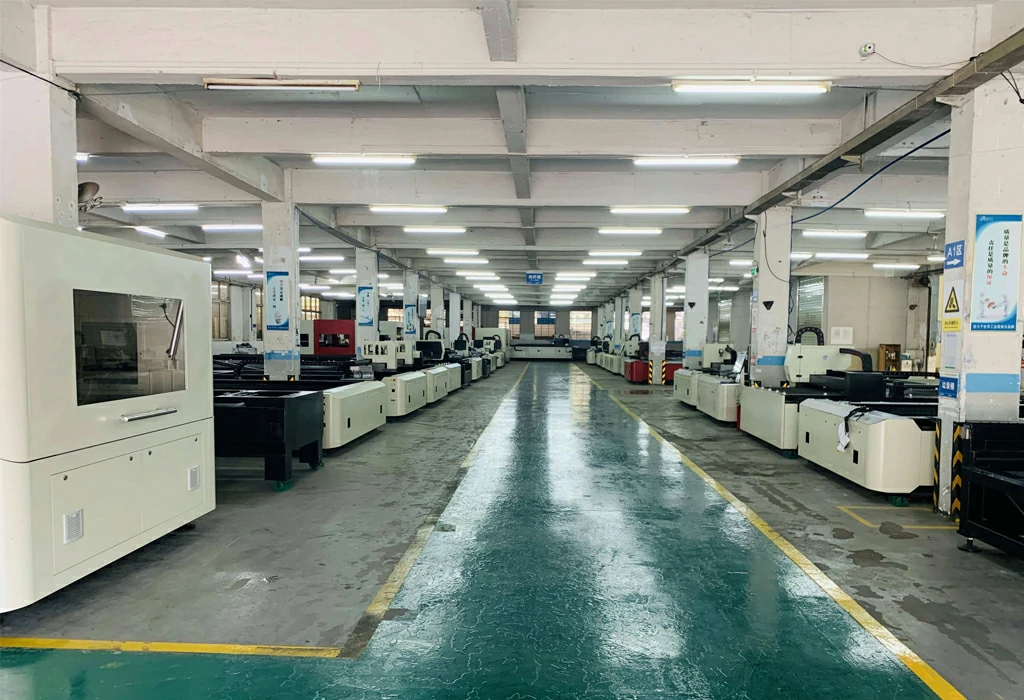 Who We Are
Dongguan Pintejing Group Co., Ltd. is mainly engaged in machining, large-scale sheet metal fabrication, large-scale laser cutting, and large-scale bending fabrication. It is a precision sheet metal and machining technology enterprise integrating R&D, manufacturing and sales. The company is committed to high-quality sheet metal fabrication business.
Through customized production and marketing, advanced sheet metal fabrication is applied and promoted in related fields. Founded in 1995, the company is located in Humen Town, Dongguan City. It covers an area of ​​more than 10,000 square meters and has a registered capital of 3 million.
Industries Certifications And Standards
The laser cutting department has more than 100 employees, including 10 professional and technical personnel.The company strictly controls the technological process with innovative technology and scientific norms, and creates high-stability laser cutting and sheet metal fabrication as the production goal that has always been adhering to. Carefully developed series of fabrication technology with competitive price and superior performance. Committed to providing customers
ISO 9001:2015 certified
ITAF 16949 certified
Alibaba certified
Made In China certified
Sira certified
Mainly engaged in laser cutting, CNC bending, sheet metal fabrication and the production of various metal sheet metal parts, specializing in the production of welding parts, sheet metal parts, metal processing parts, the company undertakes various types of sheet metal processing business (standard sheet metal parts and non-standard sheet metal parts) standard sheet metal). The company's processing products are widely used in the fields: construction machinery; automobile operations (refitted vehicles); aviation, ships, cranes; bridge manufacturing; large-scale transformer and electrical operations;
---
Machine Capabilities
The company has advanced equipment at home and abroad, including large laser cutting machine ( fabrication range: 20mm8m, 30mm6m, 35mm6m), large CNC bending machine ( fabrication range: 1600T8m, 800T6m ), Aike CNC bending machine ( fabrication range: 160T3.2m, 100T3.2m, 63T2m), CNC shearing machine ( fabrication range: 6mm4m), 205m hanging paint line ( fabrication range: 6mm4m) : length 10 meters * width 2 meters * 1.8 meters * 1.5 tons), milling machines, rolling machines, robot welding equipment, etc., can meet the different fabrication needs of customers.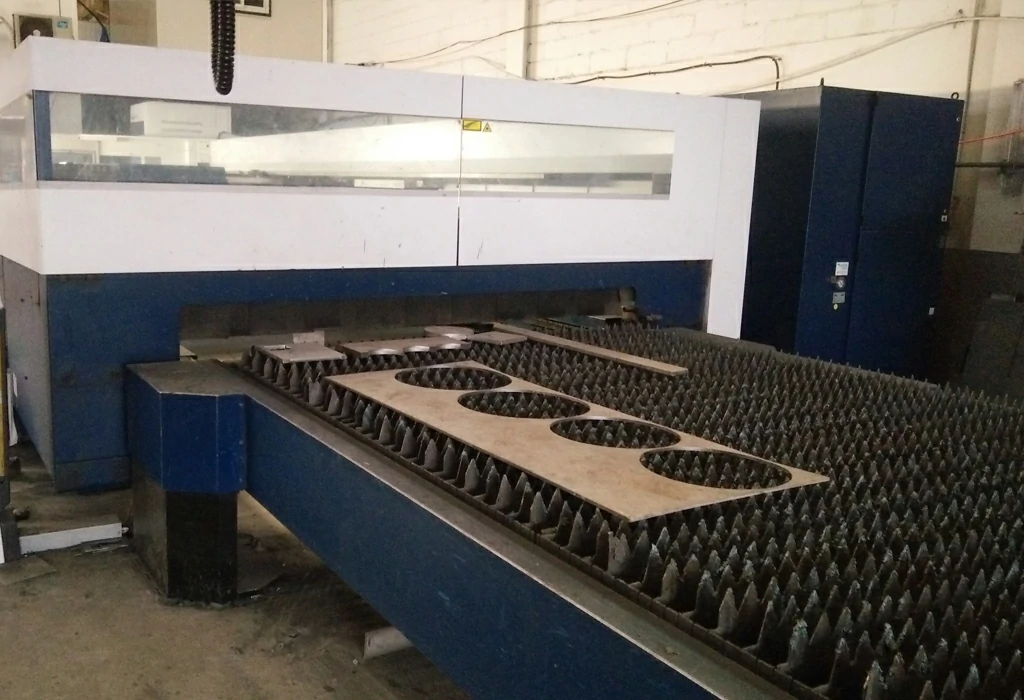 Equipment & Capacity
Hans Laser Cutter
Feiyue Laser Cutter
Cnc Bending Machine
etc.,
Tolerance Capabilities
± .001
Production volume
1 to 350000 pcs
Lead Times
3 to 4 Weeks (standard)
Schedule deliveries per customer requirements
911 and rush deliveries
Laser Cutting Capabilities
Fiber Laser Cutting
Sheet Metal
Cnc Bending
Cross Drilling
Cross Milling
Parting/Cutting
Facing
Contour Turning
Form Turning
Taper Turning
Straight Turning
External Threading
Internal Threading
Shoulder Facing
Necking
Internal Forming
Drilling
Knurling
Boring
The Materials Of Laser Cutting
Titanium
Stainless Steels
Cold Rolled Steel
Inconel
Hastelloy
52 Alloy
Kovar
Thermocouple Type J, K, E, T, N, B, S, & R
Copper & Brass Alloys
Aluminum
Plastics
Advantages of Laser Cutting Or Sheet Metal
Large Laser Cutting Parts Or Sheet Metal
Laser Cutting Sheet Or Bar Material
Tighter Tolerances
Smoother Surface Finish
Second Operations
CNC secondary lathes
Levin lathes
Various small mills
Drill presses
Burr-less cross drilling machines
logo & material stamping devices
Finishing de-burring, cleaning machines
Microscopes
Optical comparators
Industries Served
Medical
Aerospace
Military
Automotive
Hydraulic
Electrical
Pneumatic
Power Transmission
Custom Fasteners
Engine Components
Fire Suppression
Oil and Gas
Mining
Agricultural
Truck
Heavy Equipment
Appliance
General Industrial
Value-Added Services
Design
EDM
Plating
Powder Coating
Heat Treating
Thread Sealants
Etching
Engraving
Part Marking
Warehousing
Fulfillment
Assembly
Kit Building
Crimping
Bending
Polishing
Welding
Brazing
Inspection
Packaging
"Winning with quality, establishing business with precision" is the company's consistent production principle. As a pioneer in the precision sheet metal industry, the company adopts the concept of precision management and provides one-stop service from consulting, design, sample production, and mass production. With the development vision of establishing a three-in-one ecosystem of "design, platform and service", we aim to provide customers with one-stop sheet metal business solutions based on cutting-edge technology as the core service, make unremitting efforts to produce first-class products, and save costs for customers , Guarantee quality, make customers satisfied and assured.
Need an laser cutting or sheet metal expert? you are more than welcomed to leave your contact info and we will be in touch shortly