Our Service
---
Free shipping by DHL.FEDEX.UPS
Global delivery as fast as 10 days
Machined prototypes in as fast as 1 days.
30+metals and plastics ,10+ surfaces finishes
Tolerances down to +-0.1mm
ISO 9001:2015,ITAF 16949
Do You Experience The Issues When Custom Laser Cutting Service From China
Hard To Find A Professional Laser Cutting Manufacturer In China, But Foreign Trade Companies Without Guarantee.
Uneven Quality Of Chinese Laser Cutting Parts, The Supplier Cannot Guarantee The Tolerance Of Spare Parts.
Long Lead Times Of Laser Cutting Service From China, And The Delivery Time Is Non-Guaranteed.
Few China Suppliers Can Provide Solutions When You Face Problems With Laser Cutting Parts.
Rarely Possible To Cooperate With China Suppliers That Have Full Service With Laser Cutting Design, Development, Manufacturing, Selling, After-Sale Service And Technical Support.
China Leading Tube And Sheet Fabrication Services – Pintejin Group
Are you in need of a laser cutting parts with excellent quality and cost-effectiveness? Pintejin is the right place to go.
Why Choose Pintejin Service?
Lasercuttingchina.com is a front runner in china laser cutting. Our state-of-the-art Laser cutting facility provides bar and sheet cutting throughout the china since 1995. With over 30 years of experience and dedication we have established a record of excellence in many different industries.
1 to 100000+ Metal and Plastic Parts,Global delivery as fast as 10 days
Precision Laser Cutting

Sheet Metal Fabrication

Cnc Bending
Industrial Welding

Cnc Machining
Serviced for a wide range of performance-critical industries.
Medical

Energy

Packaging

Food Processing

Electronics/Semiconductor
Top Device In-House,Consistently exceed customer expectations
CMM

Pin Gauges

Roughness machine

Projector And Micrometer

Concentricity measurement
Metal finishing service is a essential choice to achieve your design perfectly. 
Bead Blast

Anodize

Plating (Nickel, Silver Plating, etc.)

Powder Coating

Chromate Conversion Coating
As a China leading fabrication services company, we can provide professional laser cutting with a wide selection of techniques, including industry welding, sheet metal fabrication, cnc bending,metal stamping,cnc machining etc. Based on years of experience, advanced manufacturing equipment, accomplished engineers and technicians, and cutting-edge production facilities, we are able to bring your concept or idea to the market in a cost and time-saving way. Laser cutting prototype fabrication is a major prototyping service at Pintejin , offering industry-leading standards and fast turnaround. If you are willing to work with us or want to know more details, welcome to contact us via email.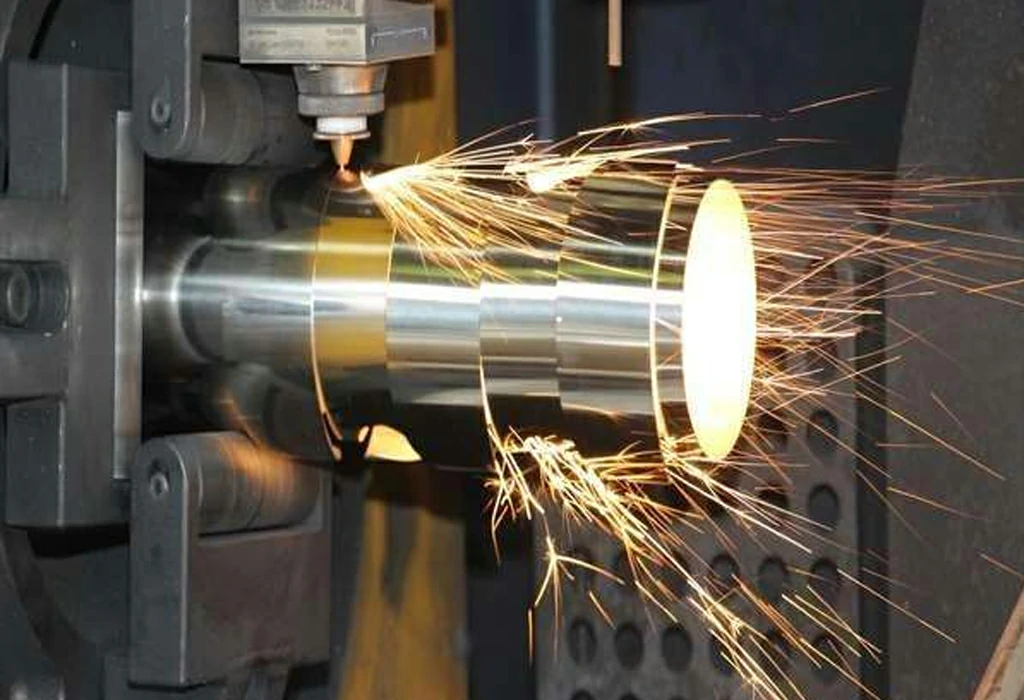 Tube Laser Cutting
Tube Laser cutting is used to aid the use of tubes in the agricultural, construction, aerospace, automotive, electrical and medical industries for applications that range from prototypes to large production runs or basic engines and flow systems.
Whether you need 80,000 cut tubes in 24 hours or a brand new highly engineered solution for a micro or a large part … Pintejin Group is your competitive source.We provide comprehensive services for tube cutting, tube bending, tube forming, engineered tubes, tailored blanks, tube machining, and custom tube fabrication and pre-assembly.
ISO 9001:2015 certified CNC laser cutting & tube laser cutting services to eliminate burrs & secondary operations in fabricated tubing assemblies.Capable of handling up to 50 ft. length, 20 gauge to 5/8 in. wall size, and 1/2 to 14 in. outside diameter. in less material scrap, quantities from one piece to thousands.… providing you with simpler, lower-cost solutions. Through years of experience, continuous education, the latest equipment and a small, highly-trained staff, Pintejin Group is your edge for tubular solutions.
Explore Our PIPE/Tube Laser Cutting Capabilities
---
Plate Laser Cutting
Plate laser cutting is the process of use precision by laser, in order to cut through metal or non-metal sheet. Our commonly used laser cutting methods are; fiber laser cutting and cnc laser cutting….
Pintejin Group is your competitive source.We provide comprehensive services for plate cutting,plate bending,plate forming, engineered sheet, tailored blanks, plate machining, and custom sheet fabrication and pre-assembly.
ISO 9001:2015 certified. custom manufacturer specializing in the production of high volume sheet parts and metal fabrication, including laser cutting and robotic welding. Facilities contains over 20 presses in the laser cutting department and 8 high speed laser cutters in the metal fabrication department.Cutting can be done on parts in thicknesses up to 0.125 in., lengths up to 200 in. and widths up to 40 in. with +/-0.002 in. tolerances. Capabilities include etching and prototyping, Pintejin Group is your edge for plate cut solutions.
Explore Our Plate/Sheet Laser Cutting Capabilities
---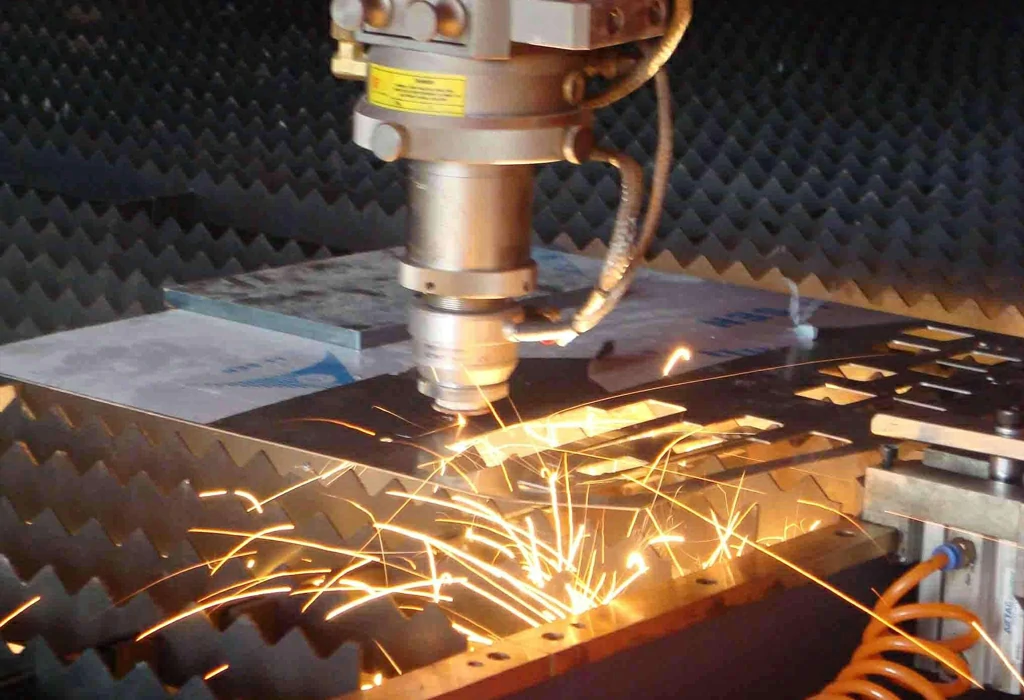 More Service In Pintejin Group
We based in China are well equipped to handle the demands for Custom metal laser cutting services owing to our state of the art infrastructure and many years of experience in this field. The field of laser cutting services is however full of diverse services that are unique to unique needs.
---
If you are looking for Laser Cutting Service China,Pintejin is ready to give them to you! With us, you will have the opportunity to make your custom Laser Cutting parts, cnc cutting parts,sheet metal parts, prototype production easy and less hassle. If you want to avail our service, call us now and get a laser cutting quote!