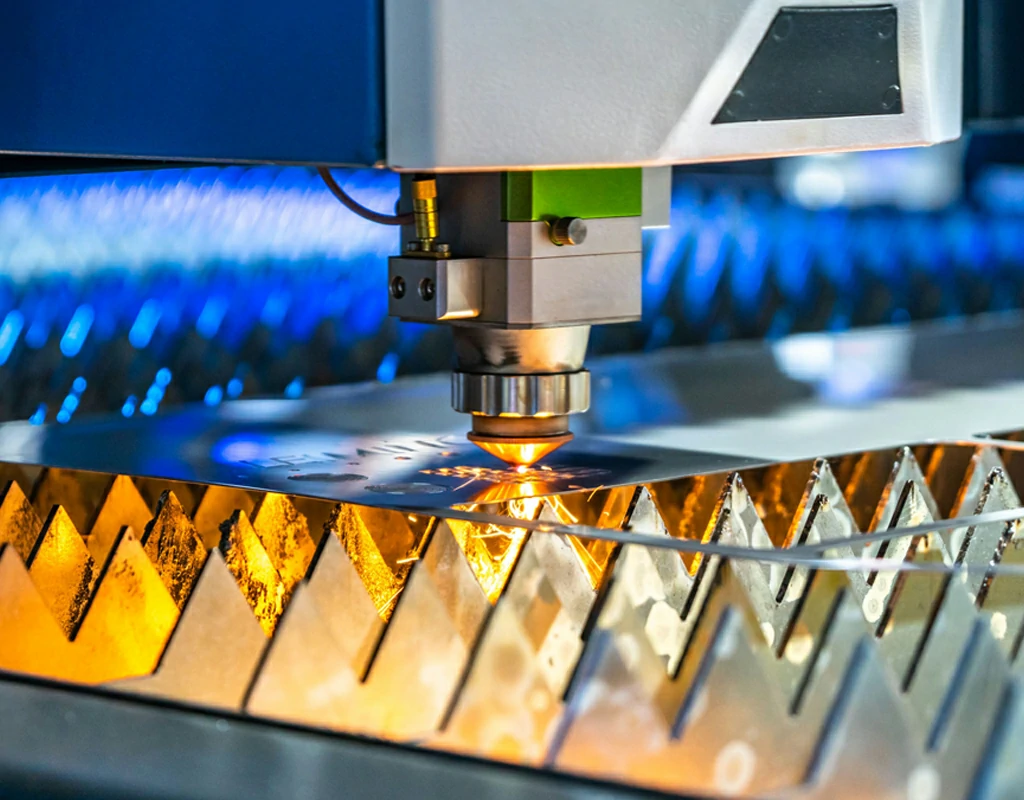 Fiber Laser Cutting
Fiber laser cutting is a new type of fiber laser cutting technology newly developed in the world. It outputs a laser beam with high energy density and gathers it on the surface of the workpiece to instantly melt and vaporize the area irradiated by the ultra-fine focus spot on the workpiece. The system moves the spot irradiation position to realize automatic cutting.
Fiber laser cutting can be used for both plane cutting and bevel cutting, and the edges are neat and smooth. It is suitable for high-precision cutting processing such as metal plates. At the same time, with the addition of a robotic arm, it can perform three-dimensional cutting instead of the original imported five-axis laser. . Compared with CO2 laser cutting, fiber laser cutting saves space and gas consumption, and has a higher photoelectric conversion rate.
Online Fiber Laser Cutting Services – Plastic & Metal Fiber Laser Cut Service and Fiber Laser Cut Parts
Pintejin offers online fiber laser cutting services for rapid prototyping and production in volume. Our clients are across a wide variety of industries and companies, including automotive, construction, aerospace, defense, electronics, machinery, industrial automation, medical, healthcare, consumer production, oil & gas, etc. Accelerate your product development and manufacturing process with our industry-leading metal & plastic fiber laser cutting service and fiber laser cutting parts. We'll find the best fiber laser cutting solution for your projects, to lower your cost and shorten the lead time based on your needs, while maintaining the quality. From fiber laser cutting prototyping to end-use parts production, multiple materials are available for custom fiber laser cutting parts. Need an alternative to the traditional solution? Submit your 3D CAD file to get an online quotation quickly. Our fiber laser cutting service ensures accuracy and speed. We can help you choose the most appropriate technology and material to match your applications or request.
Why Choose Pintejin Online Fiber Laser Cutting Services
Fiber laser cutting services for steel, stainless steel, aluminum, copper, brass and various other materials. Capable of cutting materials up to 0.70 in. and cutting accuracy up to +/-0.010 in. Worktable size ranges from 120 in. x 60 in.
No minimum order quantity
Metal or plastic fiber laser cutting prototype and production parts in 7-10 days
Precision custom fiber laser cutting parts at affordable prices
Online free quote in the shortest time
Single prototypes or complex shapes are both allowed
A wide selection of metal or plastic materials
Dozens Feiyue Fiber Laser Cutting Machine
Cooperative supplier assistance project
Provide a quick solution for small batches of complex prototypes
We provide with our partner
Meet the rapid needs of complex prototype designers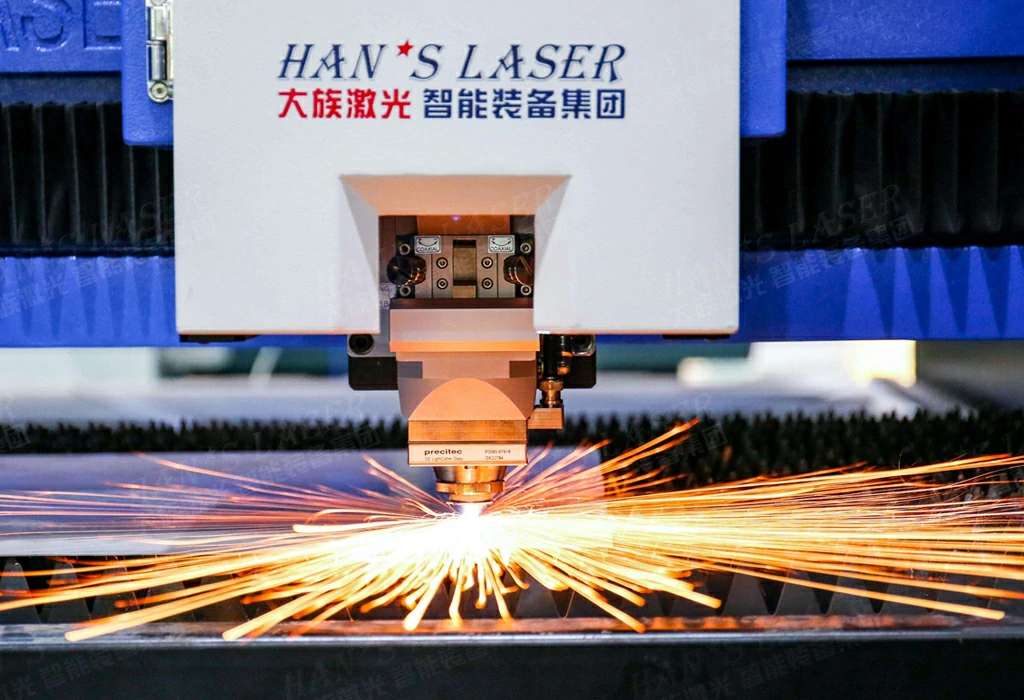 Advantages of Fiber Laser Cutting
Fiber laser cutting technology has revolutionized the entire industry because it impacted every level of sheet metal fabrication. The opportunities were easy to realize and continue to expand. As fiber lasers grew to the popularity they have today, the industry was learning the benefits and possibilities of the technology.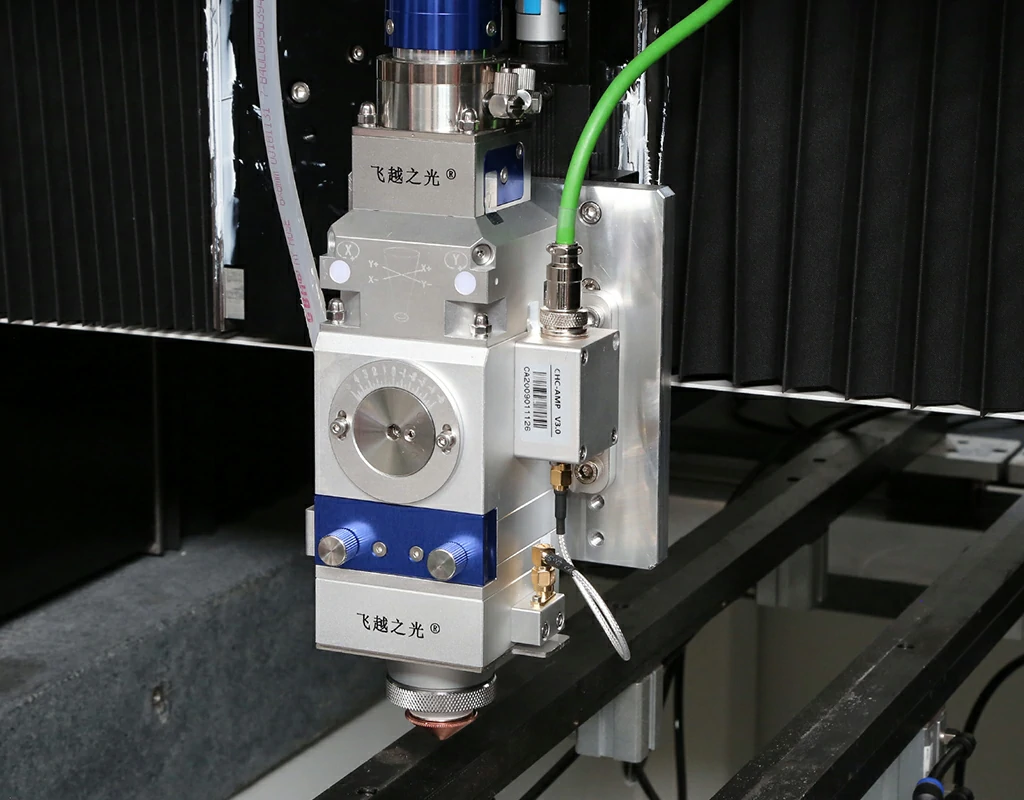 Excellent beam quality: smaller focusing spot, finer cutting lines, higher work efficiency and better processing quality;
Extremely high cutting speed: 2 times of the same power CO2 laser cutting machine;
Extremely high electro-optical conversion efficiency: The photoelectric conversion efficiency of fiber laser cutting machine is about 30%, which is 3 times higher than that of CO2 laser cutting machine, energy saving and environmental protection;
Extremely low cost of use: the power consumption of the whole machine is only 20-30% of that of similar CO2 laser cutting machines;
Extremely low maintenance cost: no laser working gas; optical fiber transmission, no need for reflective mirrors; a lot of maintenance costs can be saved;
Super flexible light guide effect: small size, compact structure, easy to flexible processing requirements.
---
Welcome to send your inquiry or custom designs of fiber laser cutting parts to be made, we'll send you a free quote within 24 hours in working days and work out a schedule for recording the progress. Metal fiber laser cutting parts are most commonly produced at our factory.
Need an laser cutting or sheet metal expert? you are more than welcomed to leave your contact info and we will be in touch shortly