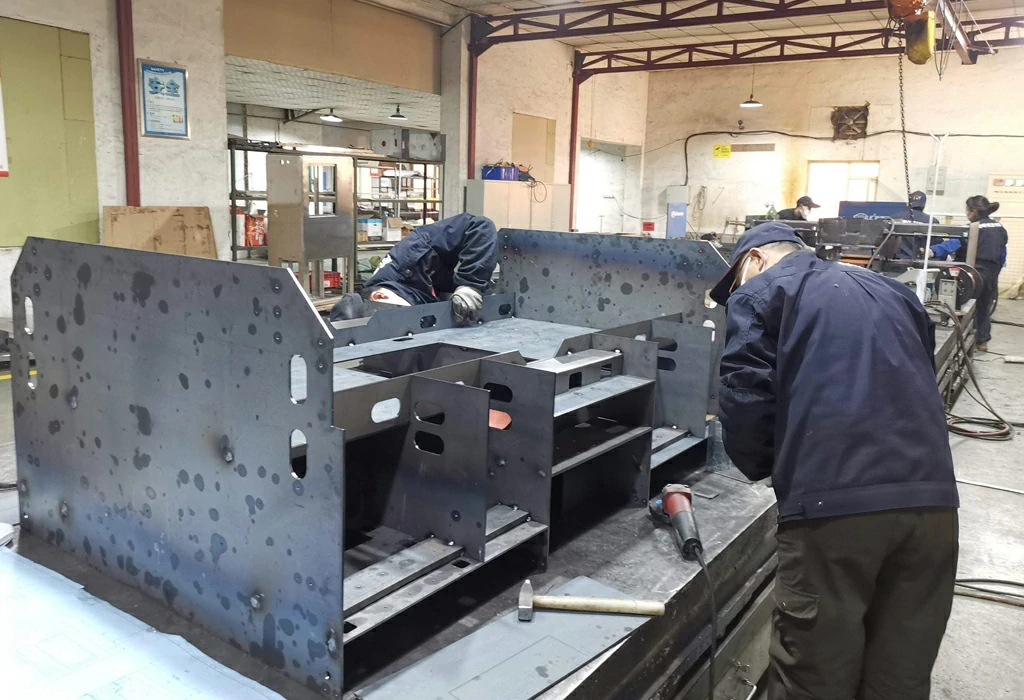 Sheet Metal Fabrication
Pintejin uses CNC press brake machines driven by CAD/CAM programming for precision bending and forming of sheet metal parts that meet or beat customer requirements and specifications.
Our CNC press brakes are capable of bending and shaping sheet metal with capacities up to 1600 tons, and our systems are equipped with a 9 axis back gauge to ensure repeatable positions.Touch screen programmable CNC controls in our metal forming systems with unlimited offline capabilty program. Fast to send your inquiry or submit your drawings to get a free quote in the shortest time.
Sheet Metal Services – Rapid Sheet Metal Forming Parts China
If you want to find a cost-effective and rapid sheet metal prototyping solution for your manufacturing needs, Pintejin can be a good choice for you. Based on extensive experiences and professional expertise, our sheet metal fabrication services are available for both prototypes and low to high volume production runs. Working with Pintejin, the most advanced fabrication machinery allows us to fabricate end-use sheet metal parts and products in high efficiency while maintaining premium quality, which saves money and time for our clients significantly.With the help of our comprehensive set of in-house dies, including radius dies and hemming dies, we offer quick turnaround and short lead times for our CNC bent and formed parts. A wide range of materials and surface finishes enable us to make the best option for your project, the raw materials including but not limited to stainless steel, aluminum, brass, copper, steel, plastic, etc. Polishing, painting, sandblasting, plating, anodizing, powder coating and more finishing services bring better surface quality for your parts. Our custom sheet metal fabrication service provides durable and affordable sheet metal components that meet your specifications for automotive, medical, aerospace, electronics, food, construction, security, marine, and more industries.
Sheet Metal Materials Used
---
Sheet metal is a widely used form of raw material, usually 0.006 and 0.25 inches thick sheet used in sheet metal fabrication.
Steel(A106, A500 Type 1-5, A513 Type 1-5, A53, ROPS, HREW, etc.)
Aluminum:(B210, 1100, 2024, 3003, 5052, 6061, 6063, etc.)
Stainless Steel:(A249, A269, 303, 304, 304 L, 309, 310, 316, 316 L, 317L, 410, 416, etc.)
Copper: C101, C110, brass (C260)
More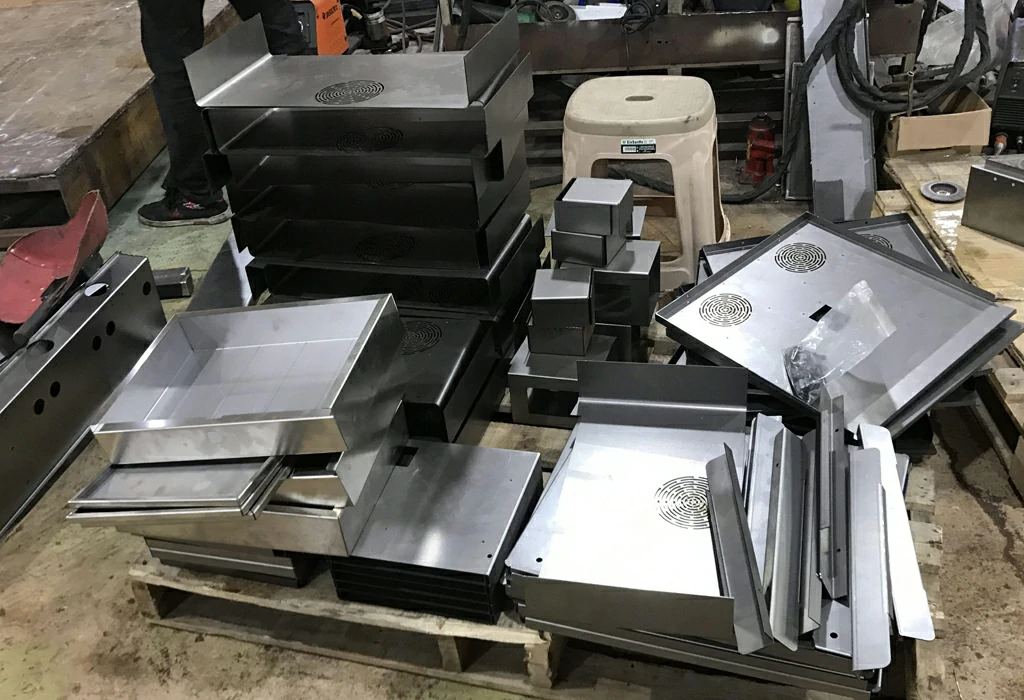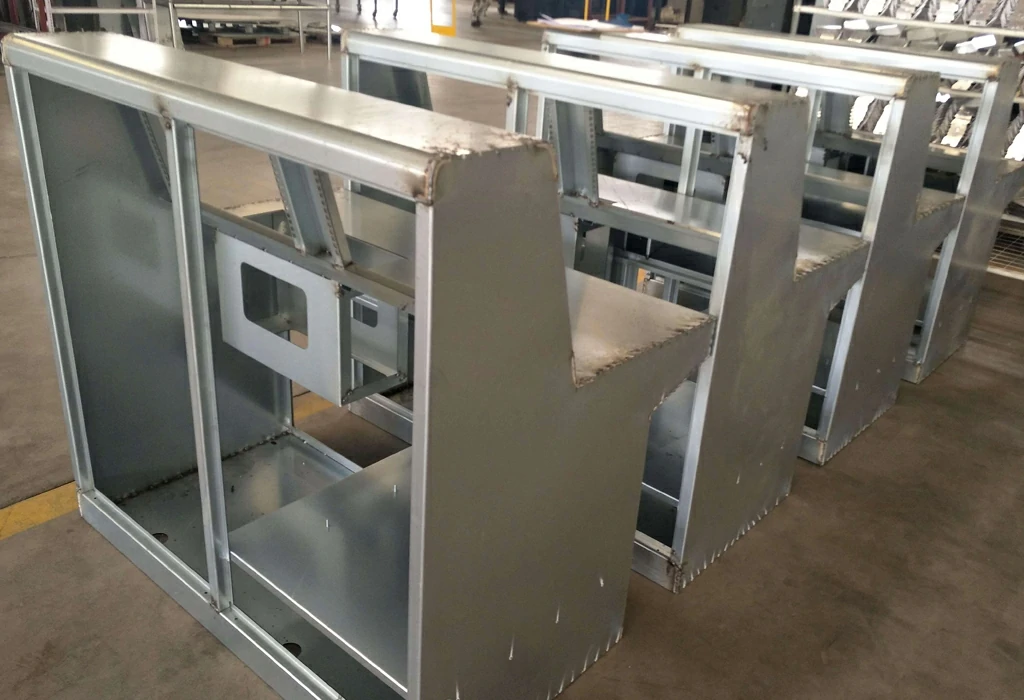 Quality Process and Certifications
---
ISO 9001:2015
AWS D1.1, D1.2 & D1.3 Welding Certification
CWI (Certified Welding Inspector)
Statistical Process Control (SPC)
Just In Time (JIT) Compliant Delivery
Member AWS, AME, SAE, FMA
Sheet Metal Fabrication Sizes & Tolerances
If you're new to sheet metal fabricating, sheet metal fabrication refers to multiple subtractive manufacturing processes that utilize thin metal sheets to produce parts. To begin, a sheet metal fabricator will convert a CAD design or engineering drawing into machine code. Then, a CO2 laser cutting, water jet cutting, wire EDM, or other sheet metal cutting machine will begin to remove material to form the geometries of the desired part. After the material is cut, the material is bent or formed into the correct shape. The part then moves to post-processing or assembly, including adding inserts, welding or finishing. Sheet metal parts, including chassis, brackets, enclosures and more, are favored by a wide range of industries for their durability and high precision. Applications include industrial, aerospace, defense, automotive, consumer products and more.
1.Dimensions of sheet metal fabrication parts
Precision sheet metal fabrication services for steel, stainless steel, steel plate, carbon steel, aluminum, brass and copper. Capable of fabricating parts up to 0.250 in. ga. material thickness, 60 in. sheet metal width and +/-0.010 in. tolerance.
Size: 47 in. x 119 in. OR 1,193.8mm x 3,022.6mm (max)
Bend length: 10 ft. OR 3.048m (max)
Flat part: 0.5 in. x 0.5 in. OR 12.7mm x 12.7mm(min)
Formed part: 1.5 in. x 1.5 in. OR 38.1mm x 38.1mm (min)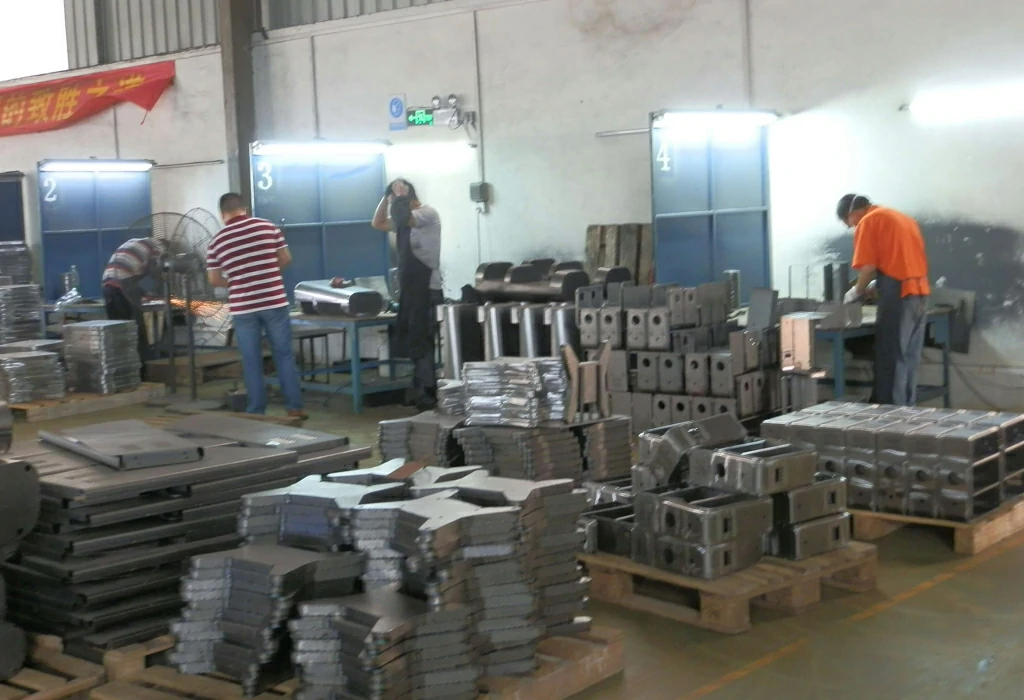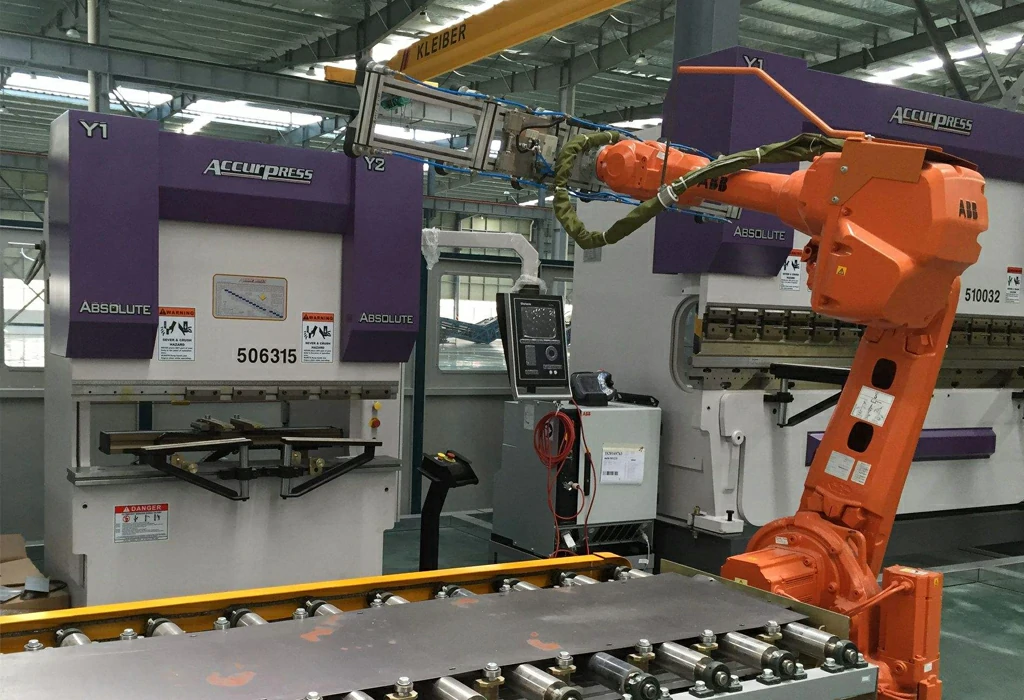 2.Sheet metal fabrication tolerances of different features for reference.
Bends: +/- 2 degree
Offsets: +/- 0.024 in. (+/- 0.608mm)
Hole Diameters: +/- 0.010 in. (+/- 0.254mm)
Edge to Edge/Hole; Hole to Hole: +/- 0.010 in. (+/- 0.254mm)
Hardware to Edge/Hole:+/- 0.020 in. (+/- 0.508mm)
Hardware to Hardware: +/- 0.030 in. (+/- 0.762mm)
Bend to Edge: +/- 0.020 in. (+/- 0.508mm)
Bend to Hole/Hardware/Bend: +/- 0.030 in. (+/- 0.762mm)
Features Separated By Two or More Bends: +/- 0.060 in. (+/- 1.524mm)
Advantages of Sheet Metal
---
High malleability and durability to withstand pressures and last a long time
Reduced tooling time to cut or bend the metal, save on the production cost
Easy to handle custom simple or complex projects, whether prototypes or large scale
Standard sheet metal thickness used in laser cutting or bending
Inexpensive but high-quality end-use sheet metal products
Improved construction quality, easier to maintain
Sheet metals can be formed into virtually any desired shape
Sheet metal parts are recyclable and not harmful to the environment
High strength and high resistance to corrosion, sun, and moisture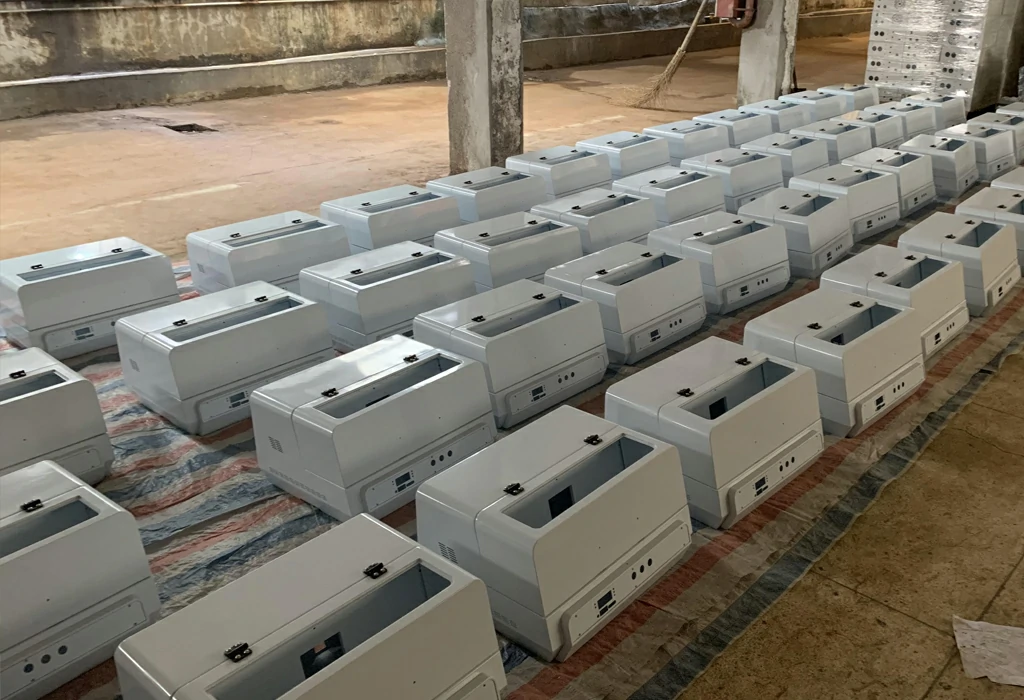 Need an laser cutting or sheet metal expert? you are more than welcomed to leave your contact info and we will be in touch shortly